For

 Those 65 & Over or Medicare-Eligible
Open enrollment was Oct. 15-Dec. 7.
Medicare-eligible retirees age 65 and over or under 65 with certain disabilities receive coverage through the TRS Medicare Eligible Health Plan (MEHP) administered by UnitedHealthcare for medical claims and Express Scripts for prescription claims. You must be enrolled in Medicare to enroll in the TRS MEHP. The MEHP medical plan is a fully-insured UnitedHealthcare Medicare Advantage Preferred Provider Organization (PPO). The MEHP prescription drug plan is a self-insured Medicare Part D plan administered by Express Scripts. The prescription program consists of a Retail Drug Program and a Mail Service Drug Program. The Retail Drug Program is designed for initial and short-term prescriptions of medication to be obtained at a retail pharmacy. The Mail Service Drug Program is designed for prescriptions which are taken on a long-term basis and allows up to a 90-day supply of medication to be obtained at Express Scripts mail service pharmacy.
 View a VIDEO: TRS Health Benefit from EDUMEDICS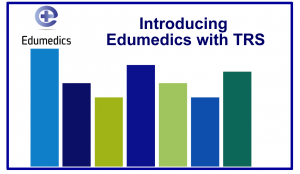 Medicare Eligible Health Plan (MEHP)
2017 Medical Benefits
2017 Prescription Benefits
___________________________________________
2016 Medical Benefits
2016 Prescription Benefits