Keep current with TRS
Keep up with Teachers' Retirement System news through the official Twitter account (@KyTeachersRS) and Facebook page (https://www.facebook.com/KyTeachersRS).
Getting good retirement estimates
People planning for retirement need good information, and the best information about TRS benefits for TRS members will come from TRS. Internet search engines don't always take someone searching for "Kentucky teacher retirement calculator" to an estimator on the TRS website. Responding to online or mail solicitations about TRS benefits also may result in members receiving bad information.
Be sure you're getting good information when you're getting an estimate; estimates that come from non-TRS sites have been inaccurate. TRS has received calls from members who questioned both whether a solicitation they received was from TRS and whether the person doing the soliciting was purporting to be from TRS.
The preferred method for getting estimates is through the Pathway online member self-service site (https://mss.trs.ky.gov). Because this is for members only, the estimate calculator will have your actual account information.
General information about getting estimates is found on the TRS website at: https://trs.ky.gov/active-members/retirement-planning/retirement-estimator/.
Recen

t Laws May Mean Retirees Will Want to Change Federal Tax Withholding of Pension Benefits
Recent changes in federal tax laws have prompted some retirees to call TRS because they resulted in smaller refunds or, in some cases, no refund.
The 2018 U.S. tax code changes resulted in lower standard withholding for federal taxes. TRS uses the tax tables issued by the Internal Revenue Service, unless directed by individual retirees to withhold more.
In a number of cases, retirees now have more taxable income because of the changes – primarily because of the removal of the personal exemptions – while the federal tax withholding tables called for lower amounts to be taken out of checks as a result of lower tax rates.
Retirees who wish to have additional amounts withheld from future TRS pension payments may complete and submit a new W-4P, which is available on the TRS website (see link at the end of this article). The entire form must be completed, but Line 3 is where additional withholding is noted.
Retirees also may want to confer with a tax preparer.
Withholding Form: https://trs.ky.gov/wp-content/uploads/2019/02/2019-W-4P_TRS.pdf
Now there's an app for … TRS
TRS now offers a mobile app for the Pathway member self-service portal to access individual account information and register for seminars.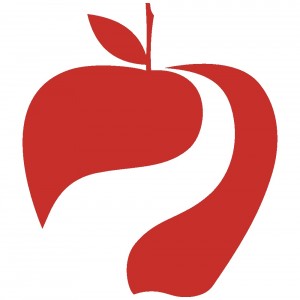 The app for any mobile device can be downloaded from the Apple App Store and the Google Play Store by searching for "TRS Pathway." First, members must set up their Pathway account on the desktop site (mss.trs.ky.gov) to be able to use the app.
Members are encouraged to try it, from near or far at any hour. Use the appropriate link below to download the app for your mobile device.


Keep TRS current with you
As the Teachers' Retirement System provides increasingly more information to members by electronic means, it is crucial that members keep their email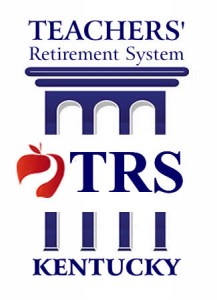 address, as well as their snail mail (home) address and telephone number, current.

Even if you change your address with the school district where you work (or worked), the school district doesn't report that change to TRS. So, TRS needs to be notified of the change independently by members.
Several ways exist to update your information. First, your contact information can be changed in the Pathway self-service portal. Forms that can be printed and filled out are available in Pathway (with current information already filled in) and on the TRS website (see link immediately below).Otherwise, mail or fax a signed letter to TRS with your name and identification number and the new information. The mailing address is: 479 Versailles Rd., Frankfort, KY 40601. The fax is 502-848-8599.
 Form for residential address changes 
Did you know: TRS reports to federal securities regulators
Among the many ways that the Teachers' Retirement System's operations are an open book, a portion of investments are reported each quarter to the U.S. Securities and Exchange Commission.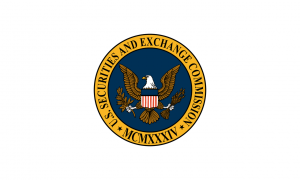 This report, which is linked from the Financials, Reports & Quarterly Investments page of the TRS website, is required for most institutional investment managers, including pension funds, investment advisers, banks, insurance companies, broker-dealers and corporations.
The report covers investments in publicly listed companies.
Other useful information
         Annual reports, investment returns, financials and plan information
         Site index
Fast facts
         Glossary
         Salaries and expenses
         State laws for TRS (KRS 161.220-716)
         Administrative regulations for TRS
         News releases
         Publications and newsletters
         Funding Work Group information and materials