Keep current with TRS
Keep up with Teachers' Retirement System news through the official Twitter account (@KyTeachersRS) and Facebook page (https://www.facebook.com/KyTeachersRS).
Proposal could affect under-65 retirees' health insurance cost
The proposed 2018-2020 state budget as initially filed in House Bill 200 eliminates the state's contribution toward retiree health care for any teachers under 65 who either are retiring or retired on or after July 1, 2010.
Under the 2010 Shared Responsibility law, the state has paid most of the premium cost for those retirees' coverage. Kentucky's Inviolable Contract law guarantees retired teachers access to group coverage, but the details of that coverage – including costs to the member – can change.
If the initially filed budget proposal becomes law, retirees could have to pay the full premium as soon as July 1, 2018.
Under that scenario, an under-65 retiree, using 2018 rates, could have to pay $729.34 a month for single PPO coverage compared to the $216.38 currently paid by those retirees under existing law. Different coverage levels, such as family coverage, could cost more.
No changes have been proposed for retirees 65 and older or who retired before July 1, 2010.
The budget still will go through the legislative process, and what will become law cannot be predicted.
Regarding pension reform
The possibility of pension reform in Kentucky continues to grab headlines in newspapers and on websites across the state.
No doubt members and retirees have questions about what's being proposed, what will happen and when. Many of those questions still await answers. Just in the recent months, a consultant's report by PFM presented one possible set of reforms, followed by a draft bill from elected leaders. Now, there are other proposals from the education community and a public policy institute, and there's talk of more proposals.
It serves no purpose to speculate on what any final reform will contain regarding benefits for current teachers and retirees. But the best advice is to watch and see what happens.
The governor and legislators have made clear that no legislation will be passed with an emergency clause and that implementation would be delayed so that teachers will have sufficient time to make decisions about their accounts and retirement before any changes are effective.
As fiduciaries for your retirement funds, TRS encourages teachers and retirees to be aware as this issue proceeds.
TRS financial updates
As the end of the year approaches, actuaries and auditors have completed their annual work evaluating the condition of the retirement system for Kentucky's teachers. Here's what the reviews, and other updates, show:
The pension plan's funding ratio improved to 56.4 percent as of June 30, 2017, from 54.6 percent a year earlier. The unfunded accrued liability decreased by $200 million to $14.3 billion. The system received 99 percent of the actuarially required contribution – thanks to a $499 million additional contribution from the state budget.

The medical insurance fund improved to 26.7 percent funded compared to 21.9 percent the prior year. When Shared Responsibility was enacted in 2010, the funding ratio was at 7.5 percent.

The investing return for the fiscal year was 15.37 gross and 15.02 percent net.
Now there's an app for … TRS
TRS now offers a mobile app for the Pathway member self-service portal to access individual account information and register for seminars.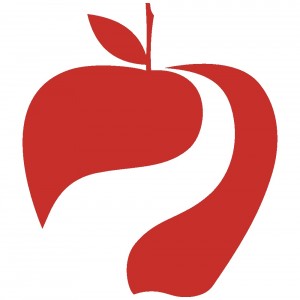 The app for any mobile device can be downloaded from the Apple App Store and the Google Play Store by searching for "TRS Pathway." First, members must set up their Pathway account on the desktop site (mss.trs.ky.gov) to be able to use the app.
Members are encouraged to try it, from near or far at any hour. Use the appropriate link below to download the app for your mobile device.


Website address changes
The address for the Teachers' Retirement System website is now https://trs.ky.gov. Please update your bookmarks.
Pathway member self-service portal has new address
As TRS continues updating its online services, the address for the Pathway member self-service portal has changed to mss.trs.ky.gov. Please update web browser bookmarks. The old address

(mss.ktrs.ky.gov) will continue to work, but members may see an error message requiring them to allow their browser to continue to the old address. It is safe to do so. Ultimately, the member will be redirected to the new site. Please call with any questions at 800-618-1687.
 Keep TRS current with you
As the Teachers' Retirement System provides increasingly more information to members by electronic means, it is crucial that members keep their email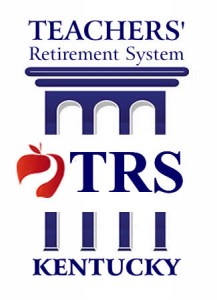 address, as well as their snail mail (home) address and telephone number, current.

Even if you change your address with the school district where you work (or worked), the school district doesn't report that change to TRS. So, TRS needs to be notified of the change independently by members.
Several ways exist to update your information. First, your contact information can be changed in the Pathway self-service portal. Forms that can be printed and filled out are available in Pathway (with current information already filled in) and on the TRS website (see link immediately below).Otherwise, mail or fax a signed letter to TRS with your name and identification number and the new information. The mailing address is: 479 Versailles Rd., Frankfort, KY 40601. The fax is 502-848-8599.
 Form for residential address changes 
Did you know: TRS reports to federal securities regulators
Among the many ways that the Teachers' Retirement System's operations are an open book, a portion of investments are reported each quarter to the U.S. Securities and Exchange Commission.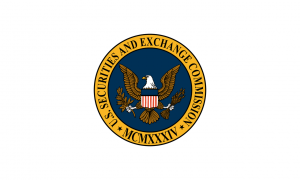 This report, which is linked from the Financials, Reports & Quarterly Investments page of the TRS website, is required for most institutional investment managers, including pension funds, investment advisers, banks, insurance companies, broker-dealers and corporations.
The report covers investments in publicly listed companies.
Other useful information
         Annual reports, investment returns, financials and plan information
         Site index
Fast facts
         Glossary
         Salaries and expenses
         State laws for TRS (KRS 161.220-716)
         Administrative regulations for TRS
         News releases
         Publications and newsletters
         Funding Work Group information and materials