Keep up with Teachers' Retirement System news through the official Twitter account (@KyTeachersRS) and Facebook page (https://www.facebook.com/KyTeachersRS).
Teachers' retirement funds see record gains
Kentucky teachers' retirement investments posted record gains for the recently concluded fiscal year – 29.94% for the Retirement Annuity Trust and 31.53% for the Health Insurance Trust.
Returns for the Teachers' Retirement System of the State of Kentucky (TRS) annuity trust over the last 30 years are 8.59% compounded, which is in line with the 7.5% long-term assumed rate of return. TRS staff presented the pension system's investment results for the year ended June 30 to the Investment Committee at its Aug. 26 meeting. The net return after fees and expenses is 29.59%.
"In relation to our returns, there's not even a close second," TRS Executive Secretary Gary Harbin said. "It's just a phenomenal year in the markets, and our portfolio was positioned to take advantage of that. TRS's disciplined approach established by the Board of Trustees and implemented by TRS's investment team has shown to be beneficial in all markets. Since the great recession, TRS has earned $20.4 billion from investments compared to the average pension plan's $15 billion, an outperformance of about $5.4 billion to the benefit of Kentucky's taxpayers, including teachers."
The net return for the Retirement Annuity Trust was 29.59%, while the net return for the health trust was 31.13%.
Read the full TRS news release
(Posted September 2021)
Longest-serving TRS executive secretary Pat Miller dies at 89
The staff of the Teachers' Retirement System of the State of Kentucky expresses its deepest appreciation for the life of the fourth executive secretary, Pat N. Miller, and extends its sympathy to Mr. Miller's family.
Mr. Miller died June 24 at age 89.
Pat N. Miller
Pat N. Miller was the longest-serving executive secretary in the 80-year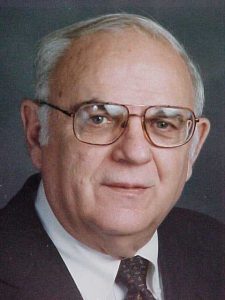 history of the Teachers' Retirement System, a position he held 24 years from 1976 through December 2000. During Mr. Miller's tenure, the annual retiree payroll increased to over $600 million from $47 million and TRS's assets increased to more than $13 billion from $529 million. TRS was then and, with Mr. Miller's foundation, remains recognized as one of the best public retirement systems in the nation.
Mr. Miller, a graduate of Lebanon High School and the University of Kentucky, began his career in state government in 1957 with the Kentucky Department of Personnel where he advanced to head of the agency. He joined TRS in 1968. He is survived by his wife, Norma, and other family members.
(Posted June 2021)
Watch Out for Phishing Scams
TRS is aware of "phishing" attempts from non-TRS email accounts and wants members to be suspicious of any email purporting to be from TRS that is not from an email ending in trs.ky.gov or from an authorized TRS service provider.
"Phishing" occurs when a scammer sends an email or text, sometimes falsely using the name of a trusted person or organization, trying to get you to reply or click a link. If you click it, the scammer, for example, sends viruses and other malware into your computer. Scammers design these messages to appear to be real and often suggest the message is urgent and requires action now or something bad will happen. They sometimes paste official logos into the email. They also will type one address in the body an email with the link going to another address.
TRS does not use email or text to request any payment or your confidential information to be provided in a response to that email or text.
To avoid being caught by "phishing" you can:
By phone or by creating a new email message, contact the person or organization who supposedly sent you the email without replying or forwarding to the suspicious email.

Look to see that an email address ends in trs.ky.gov. or is from an authorized TRS service provider.

Find out more about the link by scrolling over it without tapping it.

Report the email as spam.

If it's a text, block the phone number.

Think twice about responding to emails or texts demanding "immediate action."
(Posted August 2020)
Updates from TRS on coronavirus
(Posted: March 2020)
Make sure you're talking to TRS
TRS recently has received communications from members questioning whether financial planning solicitations they have received are from TRS, are from someone working with TRS and whether the communications are scam attempts to obtain confidential personal information.
These third-party solicitations are not from TRS, and nor does TRS offer counseling through third-parties.
Don't be fooled. Good estimates of retirement benefits come from TRS directly and not any third party.
The rules that govern retirements are too complex for accurate estimates to be delivered from anyone other than TRS employees or from TRS Pathway, the member account access site. The best information about TRS benefits for TRS members will come from TRS. Estimates that come from third-party firms have been inaccurate. Worse, it could be a phishing scam to obtain your confidential information.
The preferred method for getting estimates is through Pathway (https://mss.trs.ky.gov). Because this is for members only, the estimate calculator will have your actual account information. General information about getting estimates is found on the TRS website at: https:// trs.ky.gov/active-members/retirement-planning/ retirement-estimator/.
(Posted: March 2020)
New Rules For TRS Retirees Returning to Work With a TRS Employer
In order to ensure that TRS members are able to make tax-deferred contributions toward retirement, new rules are in place so that TRS's return-to-work policies comply with federal law for retirees returning to work with any employer covered by TRS. The changes apply only to members who retired on or after Jan. 1, 2020.
Two of the biggest changes, before a retiree can return to work with a TRS employer, are the required break in service will be measured from the date of retirement, not the last day worked, and the break is required even if your new job with a TRS employer will not be a TRS position.
Also, retirees returning to work with any TRS employer will have to sign – along with the new employer – a form certifying no agreement was made prior to retiring about returning to work. This includes retirees returning to work with a different TRS employer. In order to ensure that retirements actually are retirements, federal tax law prohibits retiring with an agreement of being rehired.
Under the new rules, the break in service also now is required for university members seeking to return to work with a TRS employer.
Additionally, this means universities in TRS no longer will be permitted to use programs that allow for a reduced workload immediately after retirement without a break in service.
As a reminder, a three-month break in service is required if returning to work for the same TRS employer part time or a different TRS employer part or full time. A 12-month break is required if returning to the same TRS employer full time. And those break rules apply regardless of whether the new position is certified or classified.
Also, as a reminder, the retiree may not provide any paid or unpaid service to a TRS-participating employer during the break in service, such as – for example – reading to students, helping set up a stage, collecting tickets, putting up chairs or working in a school concession stand. The restriction does not ban retirees from school property during the break in service. Retirees, as long as they are not providing a service to the TRS employer, may – for example – visit; attend school functions like plays and sporting events as a spectator; and take grandchildren to school. Most importantly, retirees who are in their break-in-service period should call TRS before doing anything for a TRS employer that they're unsure is permitted during a break in service. (Posted: February 2020)
Now there's an app for … TRS
TRS now offers a mobile app for the Pathway member self-service portal to access individual account information and register for seminars.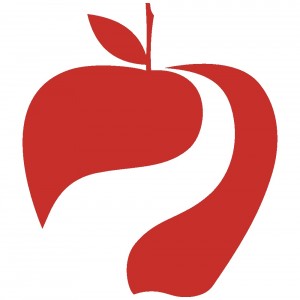 The app for any mobile device can be downloaded from the Apple App Store and the Google Play Store by searching for "TRS Pathway." First, members must set up their Pathway account on the desktop site (mss.trs.ky.gov) to be able to use the app.
Members are encouraged to try it, from near or far at any hour. Use the appropriate link below to download the app for your mobile device.


Website address 
The address for the Teachers' Retirement System website is https://trs.ky.gov. Please update your bookmarks.
Pathway member self-service portal address
As TRS continues updating its online services, the address for the Pathway member self-service portal has changed to mss.trs.ky.gov. Please update web browser bookmarks. The old address

(mss.ktrs.ky.gov) will continue to work, but members may see an error message requiring them to allow their browser to continue to the old address. It is safe to do so. Ultimately, the member will be redirected to the new site. Please call with any questions at 800-618-1687.
Keep TRS current with you
As the Teachers' Retirement System provides increasingly more information to members by electronic means, it is crucial that members keep their email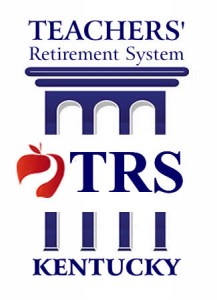 address, as well as their snail mail (home) address and telephone number, current.

Even if you change your address with the school district where you work (or worked), the school district doesn't report that change to TRS. So, TRS needs to be notified of the change independently by members.
Several ways exist to update your information. First, your contact information can be changed in the Pathway online account access portal. Forms that can be printed and filled out are available in Pathway (with current information already filled in) and on the TRS website (see link immediately below). Otherwise, mail or fax a signed letter to TRS with your name and identification number and the new information. The mailing address is: 479 Versailles Rd., Frankfort, KY 40601. The fax is 502-848-8599.
 Form for residential address changes 
Did you know: TRS reports to federal securities regulators
Among the many ways that the Teachers' Retirement System's operations are an open book, a portion of investments are reported each quarter to the U.S. Securities and Exchange Commission.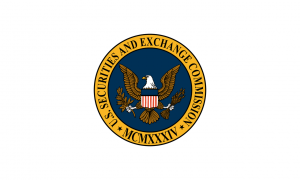 This report, which is linked from the Financials, Reports & Quarterly Investments page of the TRS website, is required for most institutional investment managers, including pension funds, investment advisers, banks, insurance companies, broker-dealers and corporations.
The report covers investments in publicly listed companies.
Other useful information
         Annual reports, investment returns, financials and plan information
         Site index
Fast facts
         Glossary
         Salaries and expenses
         State laws for TRS (KRS 161.220-716)
         Administrative regulations for TRS
         News releases
         Newsletters and publications
         Funding Work Group information and materials