Keep current with TRS
Keep up with Teachers' Retirement System news through the official Twitter account (@KyTeachersRS) and Facebook page (https://www.facebook.com/KyTeachersRS).
Board of Trustees gaining four new members
Annual elections and a new state law are putting four new members on an expanded Board of Trustees for the Teachers' Retirement System of the State of Kentucky.
Senate Bill 2, passed in the 2017 regular session and signed into law, added two members appointed by the governor to the board, directing that both have experience in investing.
Gov. Matt Bevin appointed Frank Collecchia, of Louisville, for a term expiring in March 2019. Collecchia is an adjunct professor of finance at the University of Louisville.
Also appointed, to a term expiring in March 2021, is John Boardman, a financial planner with Ballast Inc. in Lexington.
Both of the appointed members participated in their first board meeting June 19.
The winners of the May election, whose four-year terms begin July 1, are Brenda McGown and Laura Schneider.
McGown, of Bowling Green who will serve as a retired trustee, worked in Warren County Public Schools.
McGown earned bachelor's and master's degrees and her Rank I at Western Kentucky University. Her career included being a mathematics teacher, an assistant principal for curriculum and budget, team leader at the Region 2 Service Center and a participant in the Distinguished Educator Program.
McGown was the 1988 Kentucky Teacher of the Year.
Schneider, of Walton who will be an active member trustee, is the arts department curriculum lead at Simon Kenton High in the Kenton County School District. She also taught at Berea Community High.
Schneider earned a bachelor's from WKU and a master's from Eastern Kentucky University.
The Board of Trustees consists of 11 members: seven people elected by the membership (four active teachers, one retiree, two lay trustees), two appointed by the governor with investment experience, the state treasurer and the state education commissioner.
Independent report says TRS among best investors for state pension plans
Cliffwater LLC, one of the largest institutional investment advisers, released a report in September on the 10-year performance of state pension plans between 2006 and 2015.
The report, which reviewed 64 U.S. statewide pension plans, ranked TRS tied for 17th for its 10-year return and tied for ninth on a risk-adjusted basis. The full report is published on the TRS website with permission.
Cliffwater is an independent, Securities and Exchange Commission-registered investment advisory firm with offices in Los Angeles and New York City. TRS has no business relationship with Cliffwater.
Now there's an app for … TRS
TRS now offers a mobile app for the Pathway member self-service portal to access individual account information and register for seminars.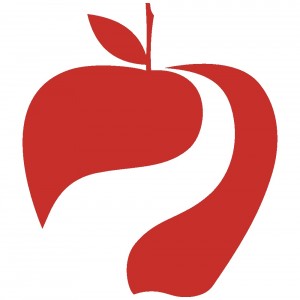 The app for any mobile device can be downloaded from the Apple App Store and the Google Play Store by searching for "TRS Pathway." First, members must set up their Pathway account on the desktop site (mss.trs.ky.gov) to be able to use the app.
Members are encouraged to try it, from near or far at any hour. Use the appropriate link below to download the app for your mobile device.


Website address changes
The address for the Teachers' Retirement System website is now https://trs.ky.gov. Please update your bookmarks.
Pathway member self-service portal has new address
As TRS continues updating its online services, the address for the Pathway member self-service portal has changed to mss.trs.ky.gov. Please update web browser bookmarks. The old address

(mss.ktrs.ky.gov) will continue to work, but members may see an error message requiring them to allow their browser to continue to the old address. It is safe to do so. Ultimately, the member will be redirected to the new site. Please call with any questions at 800-618-1687.
Teachers' Retirement email addresses changing
Email addresses at the Teachers' Retirement System have changed to reflect the agency's new TRS logo and branding – and to allow a secure transfer of information between members and the system.
The new email addresses end with "@trs.ky.gov" following the employee's name. Addresses generally will follow the style firstname.lastname@trs.ky.gov. The general mailbox is  info@trs.ky.gov. Be sure to add @trs.ky.gov to your safe senders list so that emails from TRS aren't sent to a spam or trash folder.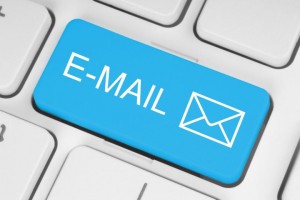 Importantly, the new email system in use at TRS will allow information to be exchanged between the system and members in a secure, encrypted format. TRS can send members an encrypted email that allows members to reply using the encryption. Do not send any confidential information unless, first, someone from TRS has sent you an encrypted email. In replying, members will log on a secure site to send confidential information or documents back to TRS securely.
If you have questions about any of the changes, please call TRS at 800-618-1687, Monday to Friday from 8 a.m. to 5 p.m. ET.
Keep TRS current with you
As the Teachers' Retirement System provides increasingly more information to members by electronic means, it is crucial that members keep their email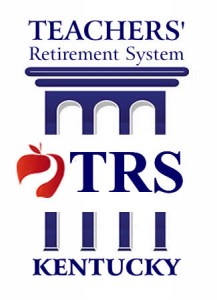 address, as well as their snail mail (home) address and telephone number, current.

Even if you change your address with the school district where you work (or worked), the school district doesn't report that change to TRS. So, TRS needs to be notified of the change independently by members.
Several ways exist to update your information. First, your contact information can be changed in the Pathway self-service portal. Forms that can be printed and filled out are available in Pathway (with current information already filled in) and on the TRS website (see link immediately below).Otherwise, mail or fax a signed letter to TRS with your name and identification number and the new information. The mailing address is: 479 Versailles Rd., Frankfort, KY 40601. The fax is 502-848-8599.
 Form for residential address changes 
Did you know: TRS reports to federal securities regulators
Among the many ways that the Teachers' Retirement System's operations are an open book, a portion of investments are reported each quarter to the U.S. Securities and Exchange Commission.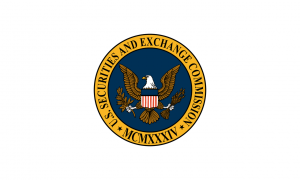 This report, which is linked from the Financials, Reports & Quarterly Investments page of the TRS website, is required for most institutional investment managers, including pension funds, investment advisers, banks, insurance companies, broker-dealers and corporations.
The report covers investments in publicly listed companies.
Other useful information
         Annual reports, investment returns, financials and plan information
         Site index
Fast facts
         Glossary
         Salaries and expenses
         State laws for TRS (KRS 161.220-716)
         Administrative regulations for TRS
         News releases
         Publications and newsletters
         Funding Work Group information and materials