Keep up with Teachers' Retirement System news through the official Twitter account (@KyTeachersRS) and Facebook page (https://www.facebook.com/KyTeachersRS).
In-Person Counseling by Appointment
While video and telephonic counseling remain efficient and continue, TRS, since June 1, 2022, has resumed offering in-person counseling to members by appointment. For retirement counseling during the busiest months (June and July), TRS prioritizes appointments for members considering a retirement date in the next five years. This is because of the large volume of summer retirements and counseling requests.
In-person counseling appointments can be made by calling 800-618-1687. Video and phone counseling appointments can be made by calling the number, emailing info@trs.ky.gov or through Pathway (https://mss.trs.ky.gov), the secure member account access website.
Members can access Pathway at any time, including creating benefit estimates for any retirement date.
(Updated January 2023)
TRS Receives Full Funding in New State Budget
The Teachers' Retirement System of the State of Kentucky (TRS) will receive full funding in the 2022-24 biennial budget approved recently by the General Assembly. This includes more than $1.36 billion over the two years to meet the actuarially required contribution for the Retirement Annuity Trust, which is separate from education appropriations of about $900 million that come to TRS in salary contributions.
The two years of the budget will be the seventh and eighth straight years of full or nearly full annuity funding.
The budget also includes $149 million for the state's statutory contribution for both years for under-65 group health insurance under the 2010 Shared Responsibility law.
Additionally, the legislature appropriated $479.2 million to pay off liabilities for certain previously awarded benefits that had been amortized over several years. The budget as well provides $78 million up front for sick leave-related annuity liabilities projected to occur from retirements in the next two years.
"The continued full funding for teachers' retirement benefits represented in these appropriations is immensely important and appreciated," Executive Secretary Gary Harbin said. "We're thankful that every version of the budget presented during this session provided full funding for retiree annuities and health insurance. This tremendous support keeps TRS on the path toward achieving actuarial funded ratios of 100%."
(Posted April 2022)
National Recognition for a Funding Approach Used in TRS 4
The TRS 4 benefit plan's central feature is a stabilization reserve fund that helps provide retirement security for members and maintain a fully funded plan. The concept of this fund, which can be used should there be any future funding needs, is receiving national recognition as an innovative approach.
The National Institute on Retirement Security (NIRS), which was co-founded by defined benefit provider groups, recently presented an award for a model public pension funding policy authored by the Pew Charitable Trust. The model plan combines features of policies in Tennessee, California and Oregon, including Tennessee's reserve fund. The TRS 4 plan for new members that was created by House Bill 258 (21 RS), with input from many education groups and others, uses concepts from the Tennessee plan – primarily the reserve fund and risk controls – some of which are cited in the award.
Other innovations of TRS 4 include fixed statutory contribution rates for members and employers and monthly incentives to reward longer careers. This plan is designed as another way to ensure Kentucky teachers' retirement plans provide a secure, lifetime benefit that replaces Social Security.
(Posted April 2022)
Watch Out for Phishing Scams
TRS is aware of "phishing" attempts from non-TRS email accounts and wants members to be suspicious of any email purporting to be from TRS that is not from an email ending in trs.ky.gov or from an authorized TRS service provider.
"Phishing" occurs when a scammer sends an email or text, sometimes falsely using the name of a trusted person or organization, trying to get you to reply or click a link. If you click it, the scammer, for example, sends viruses and other malware into your computer. Scammers design these messages to appear to be real and often suggest the message is urgent and requires action now or something bad will happen. They sometimes paste official logos into the email. They also will type one address in the body an email with the link going to another address.
TRS does not use email or text to request any payment or your confidential information to be provided in a response to that email or text.
To avoid being caught by "phishing" you can:
By phone or by creating a new email message, contact the person or organization who supposedly sent you the email without replying or forwarding to the suspicious email.

Look to see that an email address ends in trs.ky.gov. or is from an authorized TRS service provider.

Find out more about the link by scrolling over it without tapping it.

Report the email as spam.

If it's a text, block the phone number.

Think twice about responding to emails or texts demanding "immediate action."
(Posted August 2020)
Make sure you're talking to TRS
Don't be fooled. TRS recently has received communications from members questioning whether financial planning solicitations they have received are from TRS, are from someone working with TRS and whether the communications are scam attempts to obtain confidential personal information.
These third-party solicitations are not from TRS, and nor does TRS offer counseling through third parties.
Good estimates of retirement benefits come from TRS directly and not any third party.
The rules that govern retirements are too complex for accurate estimates to be delivered from anyone other than TRS employees or from TRS Pathway, the member account access site. The best information about TRS benefits for TRS members will come from TRS. Estimates that come from third-party firms have been inaccurate. Worse, it could be a phishing scam to obtain your confidential information.
The preferred method for getting estimates is through Pathway (https://mss.trs.ky.gov). Because this is for members only, the estimate calculator will have your actual account information. General information about getting estimates is found on the TRS website at: https:// trs.ky.gov/active-members/retirement-planning/ retirement-estimator/.
(Posted: March 2020)
Keep TRS current with you
As the Teachers' Retirement System provides increasingly more information to members by electronic means, it is crucial that members keep their email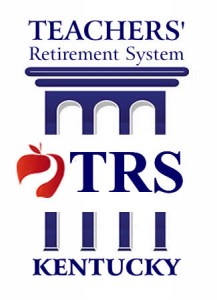 address, as well as their snail mail (home) address and telephone number, current.

Even if you change your address with the school district where you work (or worked), the school district doesn't report that change to TRS. So, TRS needs to be notified of the change independently by members.
Several ways exist to update your information. First, your contact information can be changed in the Pathway online account access portal. Forms that can be printed and filled out are available in Pathway (with current information already filled in) and on the TRS website (see link immediately below). Otherwise, mail or fax a signed letter to TRS with your name and identification number and the new information. The mailing address is: 479 Versailles Rd., Frankfort, KY 40601. The fax is 502-848-8599.
 Form for residential address changes 
Did you know: TRS reports to federal securities regulators
Among the many ways that the Teachers' Retirement System's operations are an open book, a portion of investments are reported each quarter to the U.S. Securities and Exchange Commission.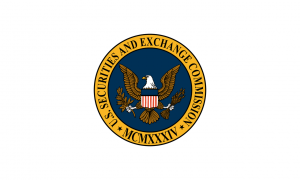 This report, which is linked from the Financials, Reports & Quarterly Investments page of the TRS website, is required for most institutional investment managers, including pension funds, investment advisers, banks, insurance companies, broker-dealers and corporations.
The report covers investments in publicly listed companies.
Other useful information
         Annual reports, investment returns, financials and plan information
         Site index
Fact sheet
         Glossary
         Salaries and expenses
         State laws for TRS (KRS 161.220-716)
         Administrative regulations for TRS
         News releases
         Newsletters and publications
         Funding Work Group information and materials